Aug 6, 2012
Finally managed to book an appointment to see a neurologist to check out my partial facial paralysis.
With all the negative test results, it seems unlikely that I have Bell's palsy or myasthenia gravis. This could be a good or bad thing. Hopefully the neurologist can sort it out quickly.
Ate lots of veggies today. They were just blanched and boring, but I ate it all anyway.
Spinach, onion, capsicum, zucchini, mushrooms, cabbage, gailan, garlic.
Been enjoying a j-drama (Soredemo Ikite Yuku) I downloaded recently. 
It's better than I expected. 
Aug 4, 2012
Bought new beanie from a market stall.
Even though it cost more than I wanted to pay, I think I like it enough for it to be worth it. The old stall keeper helped me put it on and showed me how to look good in it. Haha.
A store manager was really friendly and gave me a heads up that there's a sale week so I should buy my suits for work then.
Sort of ridiculous that I need to spend so much money to land a job to make more money. A cruel cycle.
Amused by a typo I made while messaging a friend. Sesame oil was somehow auto-corrected to seamen oil, then semen.
Both sound equally fragrant and appetizing. Blergh.
Aug 3, 2012
Had a dream of doing a bunch of fun and messy things we haven't done in ages with a friend.
I like how we can enjoy making the most spectacular messes in a dream and not actually have to clean it up.
I said "No, I don't like that." and didn't just people and things that upset me continue.
It took me a while, but I eventually mustered the courage and willpower to say it.
I prepared a gourmet congee for myself.
It had home-made beef meatballs, a cracked egg, ginger, shallots and sesame oil. Yum!
Jul 31, 2012
I brought lunch into my room on a rectangular tray today - it was almost like a bento box.
There was rice, soup, meat, salad, pickles and a piece of fruit! A wholesome meal.
Kubera came out.
Nothing exciting really happened in the chapter, but I always get excited when a new chapter of something comes out.
I'm glad I'm sick with the cold at the moment. If I'm upset, don't want to talk and stay in bed, no one will question it.
Hiding depression and anxiety disorder is difficult.
Jul 23, 2012
I was complimented on my skiing and turning technique for someone who had only been skiing for two days.
Actually, I just never learned how to turn on skis the beginner way properly, i.e. keeping the pizza wedge and pointing your toes in the direction you want to turn. I just copied what the more advanced skiers were doing (skis in parallel and shifting weight to outer leg).
Was pleasantly surprised by the tastiness of the pizzas we had as part of a free group dinner tonight.
This is coming from a person that doesn't usually enjoy pizza.
I drank a lot tonight, but didn't do anything stupid. A friend was telling us a very sensitive story and I responded appropriately by giving him a hug.
I may have petted his head excessively, but I don't think he minded.
Jul 1, 2012
Slept in, but still manage to wake up before everyone else and make corn fritters this morning.
I tried adding less self-raising flour this time to make it more crunchy and less spongy.
Received a surprise call from a friend who was interstate and apparently hungover at the airport.
Hungover friends are hilarious. I could hear flight attendants laughing at him when he was asking for help.
I made spring rolls for dinner tonight and my mum complimented my spring rolling skills.
Something along the lines of "OH they are so tight and plumply rolled! Not stingy at all."
Jun 23, 2012
Extremely proud of my friend who ran a new personal best distance today. 
When I congratulated him he played it down, but I know it is a big achievement for him.
Had yum-cha for the first time in over 2 years.
Still expensive and with not much that I can eat, but was with some good friends.
Got home early tonight and have been enjoying a peaceful night of tumblr + music + anime.
Just like how things were when I was single and happy.
Jun 17, 2012
Finally booked and paid for everything for ski trip. I had been stressing over it way too much and too long.
Massive weight off my chest. Phew!
Played Settlers of Catan without anyone else's help and managed to do quite well.
I was so close to winning!
Enjoyed cooking and eating together with friends. The Thai green curry turned out pretty good.
We didn't have a ladle so we used a cup to scoop things from the pot into our bowls. We are so resourceful. LOL
oforiconcepts
Jun 12, 2012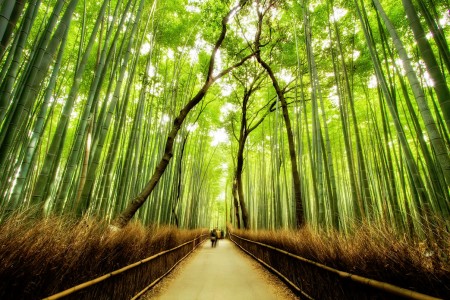 Finally got the chance to watch Steins; Gate properly.
I like the concept of world lines… mainly because it's something I had once thought about, and seeing that other people think in the same way is comforting. Maybe, I'm not so crazy after all.
Ate lots of bamboo for lunch today. Such a luxury.
I sound like some sort of deprived panda, but prep work for using bamboo in cooking is extremely time consuming, so we don't have it very often at home. =/
Received an unexpected and very ordinary message from a friend today. It's been a while since I've received something like this from them, given the recent strains on our friendship. Receiving that message made me think that our friendship is going to be okay.
Only in the last few years have I really begun to make those close friends I have always dreamed of having. I refuse to let these friendships go and I'm doing my best to make even more close friends now.
Jun 11, 2012
Spent much time on the phone in the early hours of this morning talking on the phone to some friends one after the other.
I don't usually receive many calls from friends to just chat, so it was a nice surprise that so many people wanted to talk to me for so long.
Neighbour brought some potato & leek soup over today.
Soooooo good~
Went on a family excursion to the local supermarket, something that hasn't happened since I was a toddler.
Amused by parents childishness on this excursion. Everybody was happy.